Download

Download

Microsoft Windows
Windows 10, 8, 7, Vista, XP, Me, 98 and 2000

Download

Mac OS X
Mac OS X 10 and above
(Important information about OS X Mountain Lion 10.8 and above)
Download information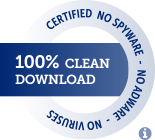 Email Grabber requires the Java Runtime Environment to be installed. You can download it for free at http://www.java.com/.
Email Grabber is certified to be clean of viruses and spyware.
The trial version can be used for an unlimited period with some limitations.

Each search is limited to processing 1000 URLs
The email addresses collected have their local part replaced with "trial-version"

If you purchased the software, you still need to install the trial version. After running the trial version, select the option Help > Register to activate the software with the information provided upon registration
To convert the trial version into the full version after the installation you will need a valid user name and serial number. You can purchase a license here.