Search Wizard
The Search Wizard can help you set the basic options required to perform a search.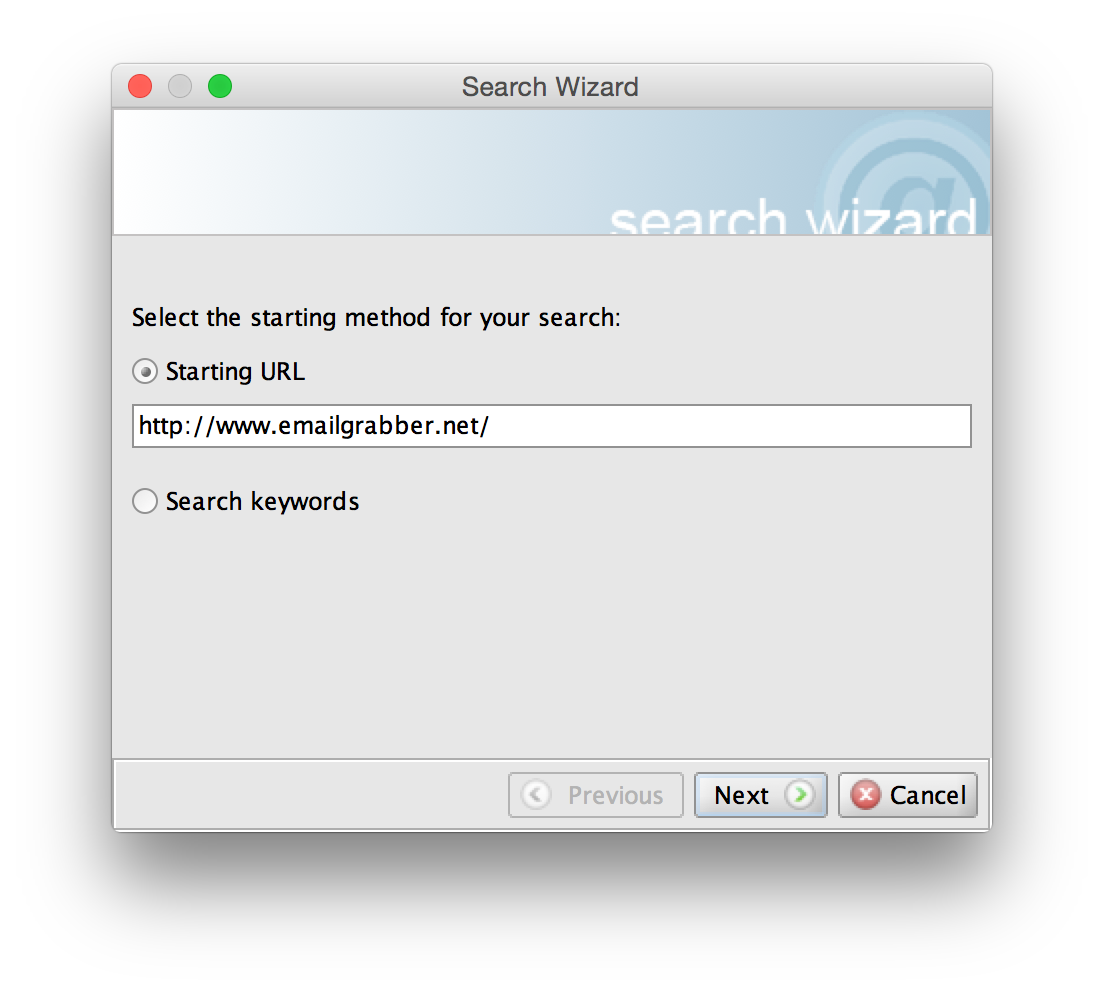 The first screen allows you to set the URL you wish to scan or the keywords you wish to search. If you choose to perform a keyword search you will also be able to select from the available search engines.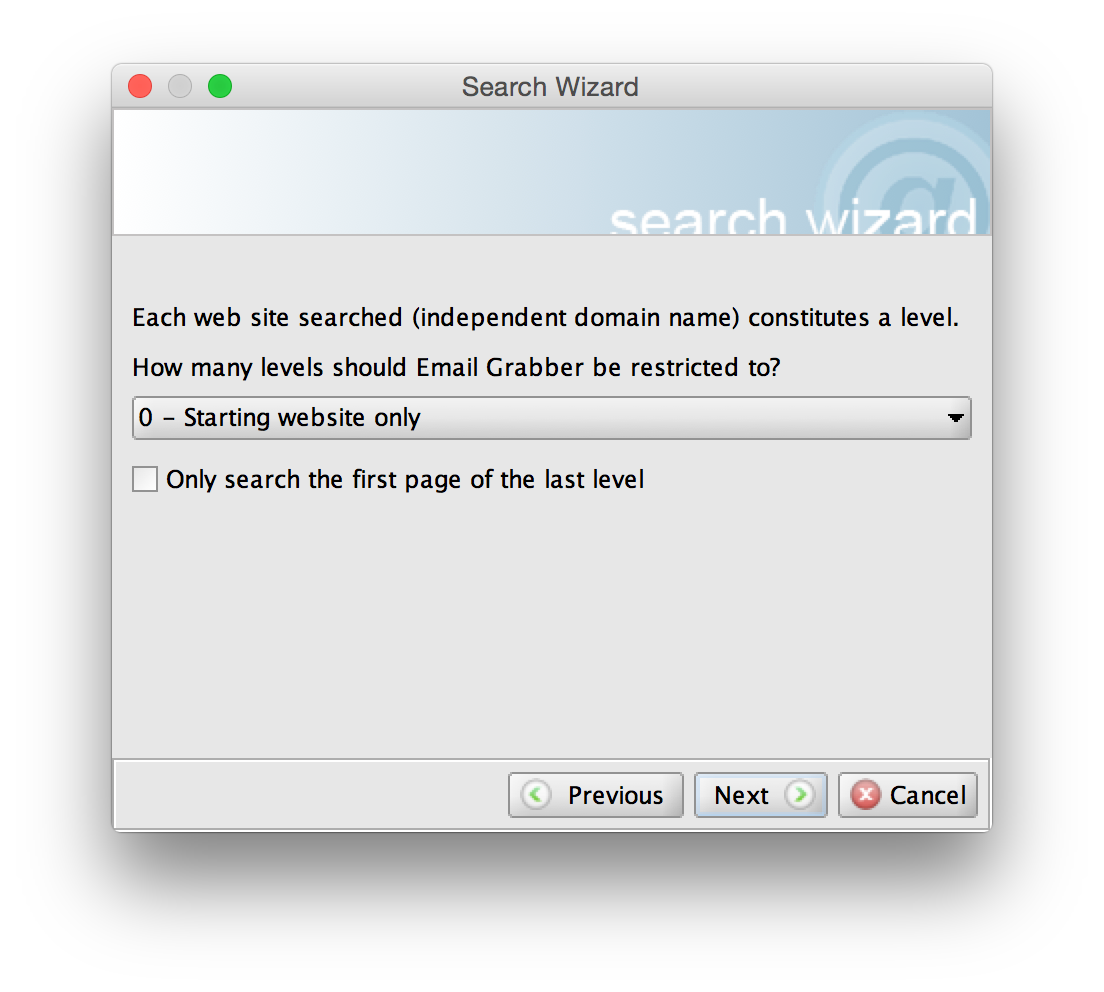 The second screen allows you to select the number of levels Email Grabber is allowed to scan.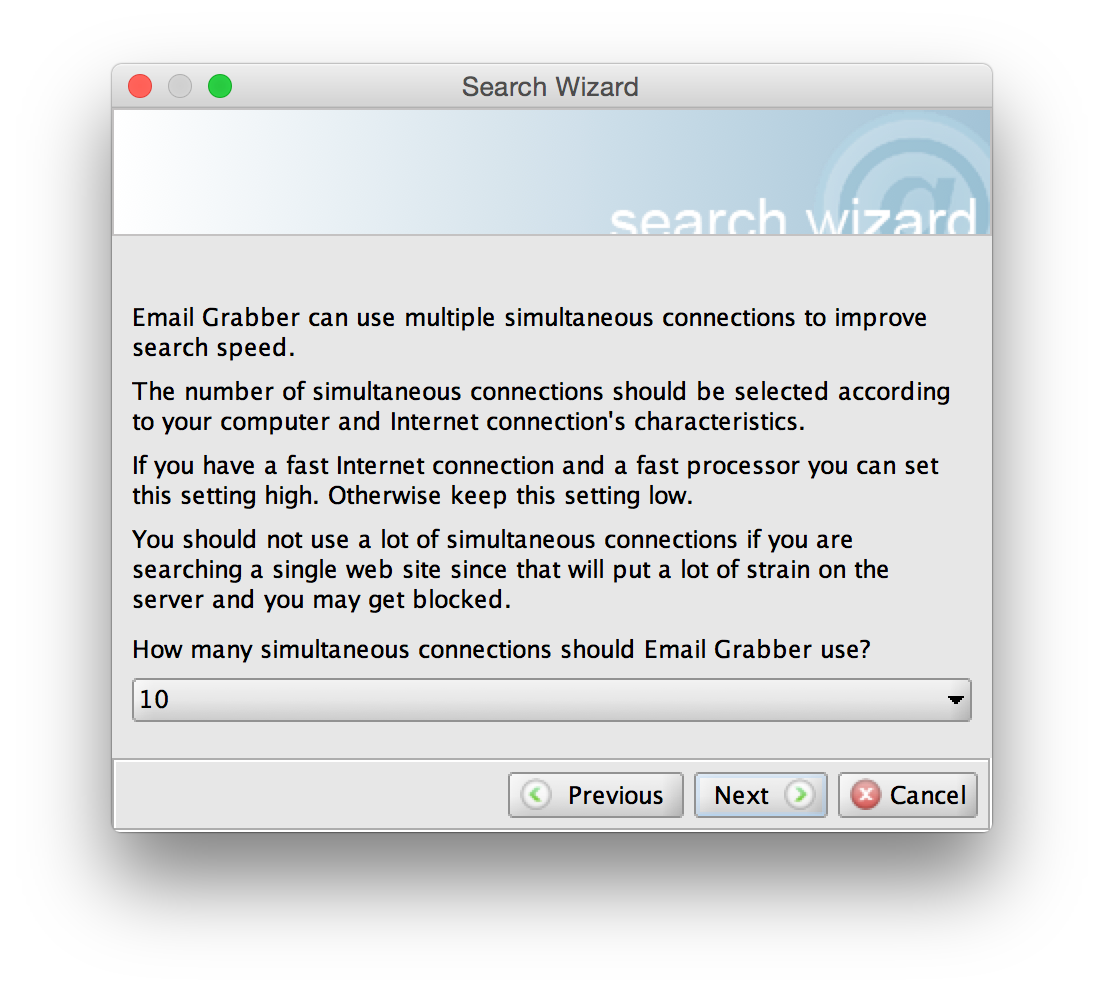 On the third screen you can select the number of simultaneous connections Email Grabber will use.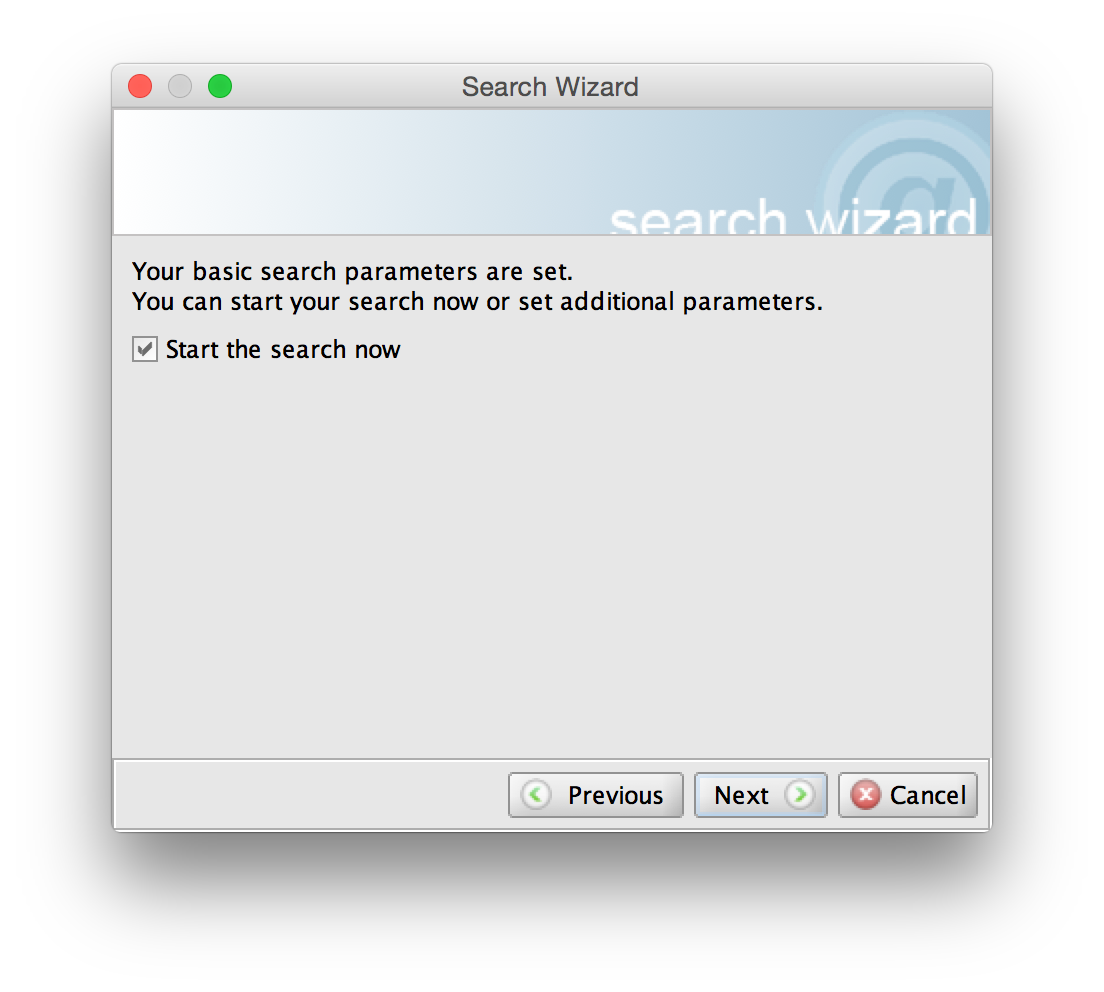 Finally, if you select the option Start the search now, Email Grabber will start the search immediately after you press the Next button. Otherwise, the settings from the previous screens will be saved and you will get a chance to change other advanced settings before manually starting your search.